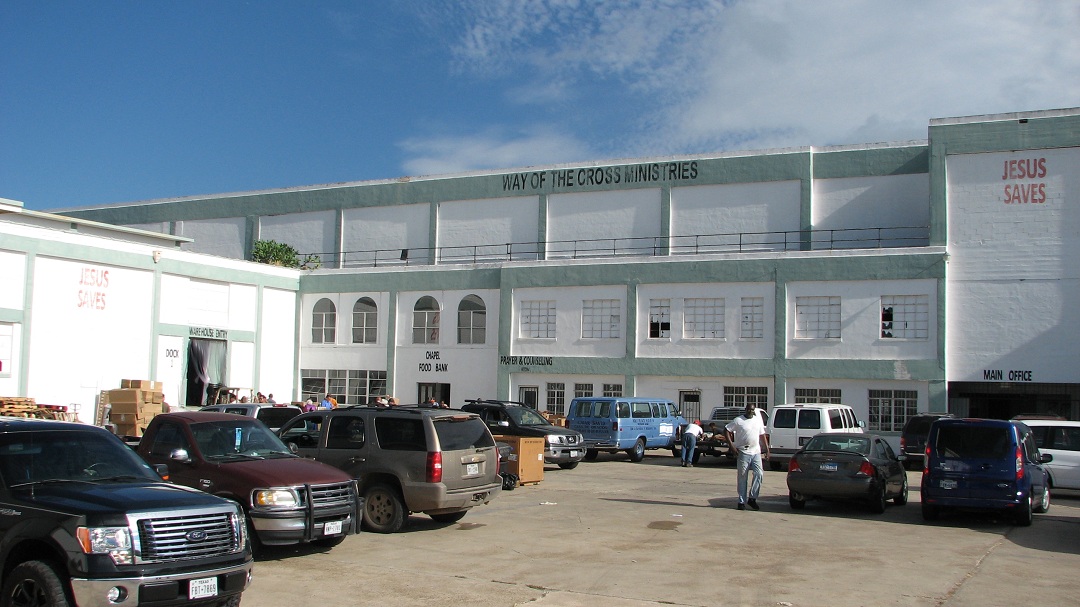 OUR HEADQUARTERS
Our facility here is 187,000 ft² with dock high doors and fencing around the building. We call it God's warehouse. We receive medical supplies, food, clothing and printed materials that we share with over 2600 other ministries and churches in Mexico and on the US side of the border. On any given day you see ministries and churches come to this warehouse to receive needed supplies to help the people in their areas. We also ship containers of food and supplies to various areas in Africa, Central America, Haiti and wherever the Lord has put his hand on.
 This facility houses our offices as well as the warehouse Chapel facility. Today this facility is used everyday. Starting each work day with a time of praise and worship for our missionaries and visitors so if you call our office from 8:30 am till 9:30 am don't be surprised when no one answers the phone. Chapel services are held each day for those who come for assistance with food, clothing. The gospel message of Jesus Christ is shared to everyone that comes in for assistance. We are always appreciative of short-term mission teams coming here to help – the work is endless.
We have about 20 full-time missionaries serving the Lord in this warehouse. The food that comes in to the warehouse also helps feed our missionaries that serve the Lord by faith. We appreciate the Lord for the things he sends for our families.
This warehouse is also the home of the Relentless House of Prayer. The prayer warriors come together and intercede for Way of the Cross, the body of Christ, the needs of people and the needs of the world.
Everyday we are thankful to the Lord for this beautiful facility and for the way He has and continues to take care of us. It is just one of the reasons why Way of the Cross is one of the most exciting ministries in the World.