Promised Land Cafe de la Cruz
We are happy to announce our new Promised Land Cafe de la Cruz! DIRECTLY FROM OUR FARM Our Coffee comes directly to you from our missionary farm located high up in the mountains of La Dalia, Nicaragua which will ensure that your coffee will arrive fresh & delicious in its season rather than sourcing through a distributor. We will ensure that you will receive this specialty coffee & your purchase will extend your support to our missionaries & ensuring the sustainability of the coffee industry as we know it.
These medium roast coffees are grown and roasted with love by our missionaries in Nicaragua. The coffee comes in raw beans or medium ground.
Medium Roast
Medium roast coffee.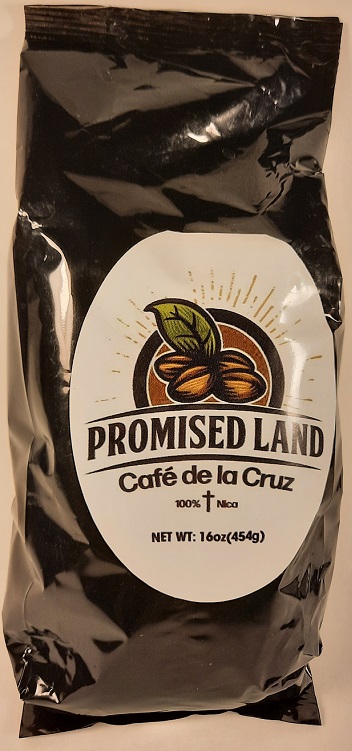 Green Whole Beans
Comes in 25 lb bags or 100 lb sacks